Standing up, speaking out in Waltham
Posted by
on
A group of union carpenters were joined by senior citizens and others at a crowded meeting in Waltham to discuss the future of a former Polaroid site. The parcel is one of a handful of large projects slated for the Metro-West city. Union carpenters are watching closely to see if they will be the source of good jobs for local people or rampant fraud and profiteering by developers. With persistent action, they hope to ensure the former.
The Polaroid project--to be done in phases--will involve the construction of 180,000 square feet of retail space, 100,000 square feet for a Market Basket and another 100,000 square feet of office space.
Members of Local 275 were joined by members of other UBC locals who live in Waltham. Local 275 Business Manager Kevin Kelley was one of the few speakers at the meeting, expressing his desire for developers to make a commitment to decent standards on the project. The meeting was not open for everyone to speak, so carpenters made their feelings known by holding up and rotating small signs that read "Save The Middle Class" on one side and "Build Union" on the other.
Members in Waltham plan to be active a other upcoming meetings, to discuss the Polaroid project as well as work at One Moody Street, with an eyee toward cementing Waltham as a strong union city. Members in and around Waltham who are interested in participating can contact Brother Kelley at Local 275's union hall.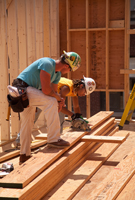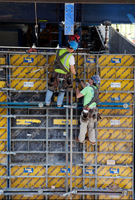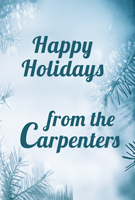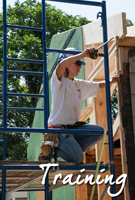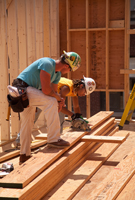 Featured Posts:
browse POSTS BY CATeGORY: