Posted by
on
Earlier this month, the NERCC hosted an event at the Carpenters Center honoring the members and contractors who contributed their time, talents, and resources to the construction of the new National Teaching Hospital in Mirebalais, Haiti. Representatives from the hospital attended the event to thank the volunteers for their efforts. Dr. David Walton, Chief Operating Officer, and Jim Ansara, Director of Design & Construction, spoke at the event and shared updated pictures from the hospital, which was scheduled to open the next morning.
Representatives Martin Walsh and Linda Dorcena-Forry also attended the event, thanking all of the volunteers and contributors to the project and handing out citations to each of the members who volunteered on the project.
After the citations were awarded, there was a presentation of the video (below), "Helping Hammers: Carpenters in Haiti," which outlines the massive donations of time, materials and skills that were needed for the project to succeed.
Congratulations to all the union members who applied their skills to this transformative project that will benefit thousands of people for years to come.
Scott Berry, Local 111; Michael Biasella, Local 40; Eric Bickford, Local 2168; Joe Bickford, Local 2168; Joe Broderick, Local 535; Peter Carroll. Local 111; John Colbert, Local 40; David Cormier, Local 43; Michael Costello, Local 40; Jorge DeBurgo, Local 2168; Ryan Donovan, Local 2168; Patrick Feeney, Jr., Local 67; Hans Gabriel, Local 40; Michael Jacques, Local 2168; Stephen Lavache, Local 40; David LeBlanc, Local 2168; Peter Leyden, Local 33; Bruce McKenna, Local 33; Stephen McKenna, Local 275; James Murray, Local 94; Mynor Perez, Local 2168; Michael Robinson, Local 210; Andrew Smith, Local 43; Timothy Sullivan, Local 24; and David Young, Local 2168.
Thanks to the following contractors who contributed to the project:
Contract Flooring Installations, Mark Richey Flooring, Shawmut Design and Construction, Shock Brothers, Central Ceilings, H. Carr & Sons, John Moriarty and Associates, Cheviot Corporation.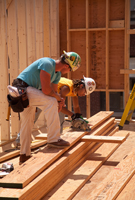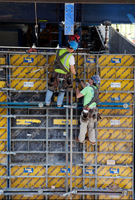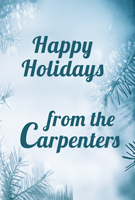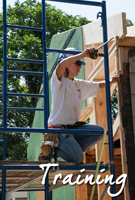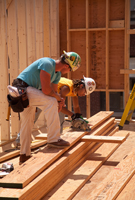 Featured Posts:
browse POSTS BY CATeGORY: