Sisters in the Brotherhood Rebuilding Together
Posted by
on
A job well done to five union carpenters who volunteered on a Saturday in late April to help Rebuilding Together Boston as part of their National Rebuilding Day. The members, who participated through the Sisters in the Brotherhood program worked together, alongside 30 other volunteers, on the house of an elderly Dorchester resident.
The Rebuilding Together Boston program works throughout the City of Boston to repair and renovate the homes of economically disadvantaged homeowners including the elderly, veterans, families with children, single parent households, the physically challenged, and others in need. The program also assists non-profit-owned facilities- community centers, schools, worship centers, etc. Services are provided at no cost to recipients due to the generous support of foundations, corporations, vendors and individuals like the carpenter volunteers.
Volunteers on the Dorchester project rebuilt a bulkhead, replaced a number of windows and two doors, patched walls, hung drywall, rebuilt a portion of the kitchen, replaced window and door trim, rebuilt latticework around the foundation, poured concrete for a new sill to the bulkhead, and much more.
Members involved in the effort included Karen Blandino, Local 67; Mary Ann Cloherty, Local 40; Mary Muhler, Local 67; Liz Skidmore, Local 118; and pre-apprentice Kaitlin Medeiros.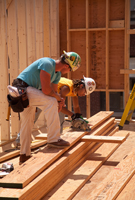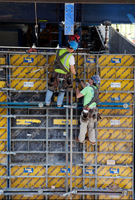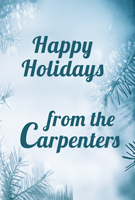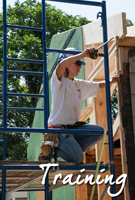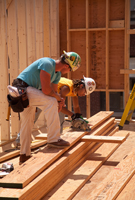 Featured Posts:
browse POSTS BY CATeGORY: