Dear Carpenters Care
Posted by
on
Do I need to wear sunscreen if I am not at the pool or the beach?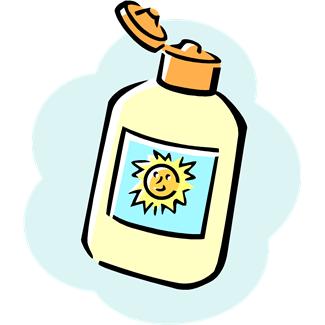 This is a question we are often asked. Many of you work outside for extended hours and even though it is work and not play, the simple answer is "yes," you should protect your skin from prolonged sun exposure. Ultra violet rays are linked to an increase in certain types of skin cancers, aging and sagging skin. This includes the skin on the top of your head and the skin under your hair. Especially for those with thinner hair, applying sunscreen or wearing a hat is the healthy choice. Wearing sunglasses with UV protection is also a good way to avoid harmful rays.
If I need to wear sunscreen, is applying once in the morning enough to protect my skin?
The brand of sunscreen you choose should come with directions on how long it lasts and when reapplication is necessary. As a general rule of thumb, reapply every four hours or after excessive sweating or swimming. Keep in mind that the sun is at its strongest from 11 AM until 2 PM. Sunscreen with a Sun Protection Factor (SPF) of 15 or higher is recommended. There is no evidence that an SPF over 35 is beneficial.
While a sleek summer bronze may look good now, its benefits will be long forgotten years down the road if you are coping with skin disease and aging. It does not need to be a top of the line sunscreen spray bottle – it just needs to be sunscreen!

If you have a question or are interested in learning more about Carpenters Care please call 1-781-222-0930 or email infoboston@iorahealth.com.

In Health,
Your Carpenters Care Team