Carpenters Union and Hospitality Workers Union Announce Joint Endorsement of Boston City Council Candidates
Posted by
on
CARPENTERS UNION AND HOSPITALITY WORKERS UNION ANNOUNCE JOINT ENDORSEMENT OF BOSTON CITY COUNCIL CANDIDATES
Endorsement Marks Historic Coalition Between Two Organizations
September 9th, 2013 – Boston, MA - The New England Regional Council of Carpenters (NERCC) and Boston's Local 26 (UNITE HERE) are pleased to announce their joint endorsement of several Boston City Council candidates. The endorsement is a product of the two organizations, representing over 26,000 workers, jointly interviewing City Council candidates over a series of days.
"This is more than just an endorsement of candidates for Boston City Council – this is two organizations that represent the diversity of Boston ensuring that working families will have a voice at City Hall. These are the leaders who have proven they can build strong communities," said Brian Lang, President of Local 26 and resident of Jamaica Plain.
"We came together to consider the candidates as two unions with progressive and independent traditions. Our joint endorsements matter because, between us, we represent the full range of working families in the city," said Mark Erlich, President of the New England Regional Council of Carpenters and resident of Jamaica Plain.
The two organizations are proud to support incumbent Councilor Steven Murphy (At-Large), incumbent Councilor Ayanna Pressley (At-Large), Michelle Wu (At-Large), Michael Flaherty (At-Large), Joshua Zakim (District 8) and Timothy McCarthy (District 5).
The NERCC represents over 20,000 carpenters, pile drivers, shop & millmen, and floorcoverers working in the New England states of Connecticut, Maine, Massachusetts, New Hampshire, Rhode Island and Vermont. NERCC is part of the United Brotherhood of Carpenters, one of North America's largest building-trades unions, with nearly a half-million members in the construction and wood-products industries.
UNITE HERE Local 26 represents over 6,500 workers in the City of Boston including most of the major Boston hotels, food service workers on college campuses, convention centers, Fenway Park and Logan Airport. Boston's Local 26 is one of the most politically powerful and diverse unions in the City of Boston.
###
For more information contact Harry Grill, Political Director, Boston's Local 26 at (617) 838-4201 or Stephen Joyce, Political Director, New England Regional Council of Carpenters at (617) 438-8011.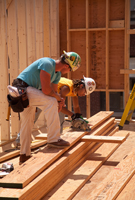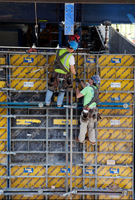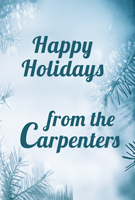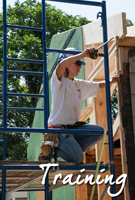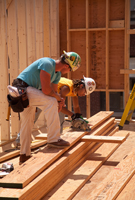 Featured Posts:
browse POSTS BY CATeGORY: