Walsh unites Boston, elected Mayor
Posted by
on
Buoyed by the support of a broad coalition that included union workers, minority communities, small business owners and middle class residents, State Representative Martin J. Walsh was elected Mayor of Boston last night, defeating City Councillor John Connolly. Walsh will succeed the enormously popular Thomas Menino, who is the city's longest serving mayor.
The following statement is from Mark Erlich, Secretary-Treasurer of the New England Regional Council of Carpenters, which endorsed Walsh in both the primary and general election. Erlich is also a Boston resident.
"Last night, Marty Walsh was elected to serve as the next Mayor of Boston. Marty's victory has implications far beyond the city's borders. Boston is, in many ways, the primary economic engine of New England and the leadership at City Hall sets the tone for the regional development and construction industry. For the past 20 years, Mayor Tom Menino has been a staunch ally of construction's union sector and his stance has helped our members find gainful employment in Boston and beyond.
"Marty's election will only serve to further elevate the profile of unions in our region. As a building trades leader who spoke proudly of his involvement in the labor movement, his victory flies in the face of the prevailing political winds that dismiss or attack the value of unions in today's society. Marty had to withstand withering attacks in the Boston media that claimed he would bankrupt the city by not being able to stand up to the city's public employee unions. Marty never backed down from his loyalty to organized labor as the best vehicle to re-build the middle class in the city.
"This election has national implications. While there have been a few Senators and Congressmen that have been clear about their pro-union beliefs, it is far more rare to find someone running for an executive position -- Mayor or Governor -- who doesn't feel the need to criticize unions in an effort to show they are "fiscally responsible". Marty made it clear that you can be committed to running a sound budget in a major American city and still maintain respect for trade unions.
"Marty was also able to win the support of nearly all of the elected officials from the city's minority community, demonstrating that today's labor movement is welcoming, diverse, and inclusive.
Marty is a personal friend of ours, a friend of the Carpenters, a friend of labor, and a friend of all those people who want to work, play by the rules, and have a chance at the American Dream.
Thanks to everyone who worked to get Marty Walsh elected. It can be the beginning of a new era for labor and politics."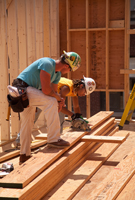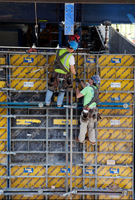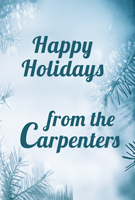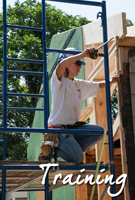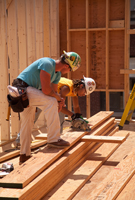 Featured Posts:
browse POSTS BY CATeGORY: