Posted by
on
Tonight the New England Regional Council of Carpenters will have its first ever Carpenters Appreciation Night as a wrap-up for the first cycle of the Union Participation Program. All members who took part in UPP events will be entered into drawings for great prizes, including $5,000 cruise vouchers, big screen TVs, iPads, Sonos speakers, Kindles and surround sound speaker sets.

The event will take place at the Carpenters Center in Dorchester and streamed live at www.nercc.org/upp. In addition to the event at the Carpenters Center, members will be getting together at 15 locations throughout New England for social events to watch the drawings. These events will be a great opportunity for members to re-connect with their Brothers and Sisters from their local and their area. There will also be drawings for additional door prizes at the viewing events.

Most events are serving dinner or light refreshments and doors will open at 4:30 pm with the live broadcast beginning at 5:30 pm, but please confirm. Members are encouraged to arrive early at locations where parking may be a concern.

Members are invited to attend any of the events, whether they are being sponsored by their own local union or not. Events are currently scheduled to take place in the following locations:

Connecticut
Hartford, sponsored by Local 43--Local 43 Hall at 885 Wethersfield Ave
Monroe, sponsored by Local 210--Local 210 Hall at 618 Main Street
New London, sponsored by Local 24--Local 24 Hall, 597 Broad Street
Yalesville, sponsored by Local 24--Local 24 Hall, 500 Main Street

Maine
Portland, sponsored by Local 1996. Local 1996 hall. 65 Rainmaker Drive, Portland.

Massachusetts
Boston, sponsored by NERCC--Carpenters Center, 750 Dorchester Ave
Fall River, sponsored by Local 1305--Local 1305 hall, 239 Bedford Street
Newton, sponsored by Locals 275 and 475--American Legion Post 440, 295 California Street
Millbury, sponsored by Local 107 and NERCC--New England Carpenters Training Center, 10 Holman Road
Pittsfield, sponsored by Local 108--264 West Housatonic Street
Springfield, sponsored by Local 108--29 Oakland Street
Wilmington, sponsored by Locals 26 and 111--Shriners Auditorium, 99 Fordham Road
Walpole, sponsored by Local 535--Italian-American Club, 109 Stone Street

New Hampshire
Manchester, sponsored by Local 118--New Hampshire Training Center, 900 Candia Road

Rhode Island
Warwick, sponsored by Local 94--Local 94 Hall, 14 Jefferson Park Road

Vermont
Burlington, sponsored by Local 1996. Local 1996 hall, 5 Gregory Drive, South Burlington.
Members may also watch from any location by visiting www.nercc.org/upp. The live stream will begin at 5:30.

Members do not need to be present at an event to win, with the exception of door prizes. Members are entered for each UPP event for which they were given credit for attending and may win more than once, with the exception of cruise vouchers. Prizes will be awarded only to those participants who have maintained membership in the United Brotherhood of Carpenters.
Employees of the New England Regional Council of Carpenters are not eligible for drawings.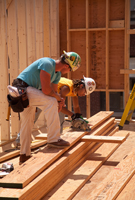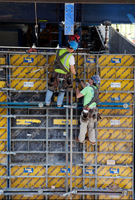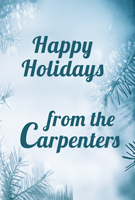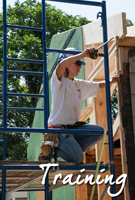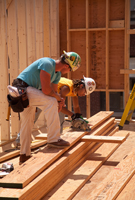 Featured Posts:
browse POSTS BY CATeGORY: