Everyone can learn from UBC training facilities
Posted by
on
Thousands of apprentices and journey-level carpenters visit UBC training centers each week. The skills they learn enable them to improve their employment opportunities. The more you know, the more valuable you are to a contractor.
That goes for elected officials, as well. The more they know about the union and its work, the more effective they are in representing our interests. Recently, Congressman Jim McGovern and State Representative Dan Donahue visited the New England Carpenters Training Center in Millbury. The two were given a tour of the facility and learned about the experience of apprentices, the UBC-developed curriculum and the value that union training programs bring to the construction industry.
The visit was one of a series of tours by elected officials of UBC training centers in New England and throughout the Brotherhood. In this case, McGovern and Donahue are already supporters of union carpenters. But in other situations, the visits have been the turning point in the relationship between contractors or elected officials who had previously not thought favorably about the union.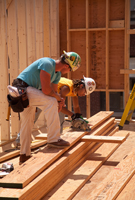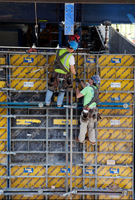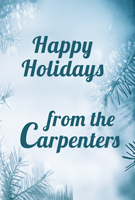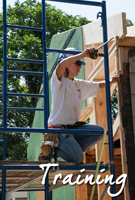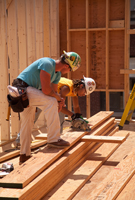 Featured Posts:
browse POSTS BY CATeGORY: