Posted by
on
Public Citizen, a non-profit, consumer rights advocacy group and think tank has launched a campaign to have the EPA fully investigate and fine Brady Sullivan Properties, a New Hampshire-based non-union developer/builder that specializes in mill renovations. Residents of Brady Sullivan Properties' Mill West development were subjected do dangerous lead levels by their non-permitted and non-trained lead removal contractor.
The following is a letter from Ray Claypool of Public Citizen asking people to challenge Brady Sullivan's business practices by signing a petition today

Dear Carpenters union members,
The potential effects of lead poisoning are horrific.
Lead is a neurotoxin. It can cause seizures, permanent brain damage, nerve damage, kidney failure and, in children, severe developmental problems.
Any amount of lead in a child's bloodstream is, according to the U.S. Centers for Disease Control and Prevention, unsafe. Lead is highly toxic for adults too.
So when families learned that lead dust was detected — over 600 times the legal limit — inside the building where they live, they were shocked.
And when their landlord downplayed the risk, they were appalled.
Stand up to this callous corporation that put families in harm's way.
Urge the Environmental Protection Agency (EPA) to hold this reckless corporation accountable.
The corporation — a landlord and developer called Brady Sullivan Properties — was removing lead paint from walls inside the building, a partially refurbished 19th century cotton mill in Manchester, New Hampshire.
So the landlord had a contractor sandblast the lead paint off the walls of the lower floors — even as the upper part of the building was occupied by families, including children and a pregnant woman.
Tenants, mistrusting the landlord's assurances that sandblasters were following protocol, tested for lead in and around several apartments.
That test — plus the revelation that the contractor lacked a proper city permit — resulted in the Manchester Health Department putting a stop to the sandblasting. Authorities soon discovered that the contractor also lacked proper training.
Brady Sullivan Properties, meanwhile, failed to warn tenants about the risk of lead poisoning until after a story about the problem broke in the local newspaper.
The cleanup, tenants fear, is substandard — and the landlord even REFUSED to let tenants break their leases to get out of their potentially lead-contaminated apartments.
To ensure that no tenant of Brady Sullivan Properties suffers the debilitating consequences of lead poisoning, the EPA should conduct a full audit of Brady Sullivan's converted mill properties in New Hampshire, Massachusetts and Rhode Island.
And the EPA should levy appropriate fines against Brady Sullivan Properties to hold it accountable for what New Hampshire Public Radio has called the "biggest known lead hazard in recent New England history."
Sign the petition to hold Brady Sullivan Properties accountable.
Thanks for all you do,
Rick Claypool Public Citizen's Online Action Team action@citizen.org
You'll find links to news stories about the lead hazard at Brady Sullivan Properties on the Public Citizen website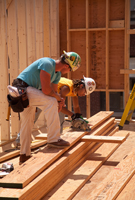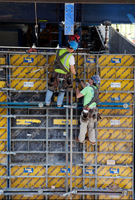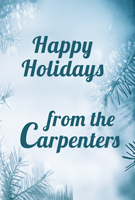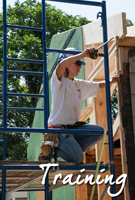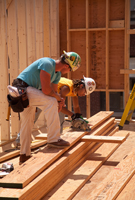 Featured Posts:
browse POSTS BY CATeGORY: