NERCC shows off to architects
Posted by
on
Last week the New England Regional Council of Carpenters participated in ABX, the annual trade show organized by the Boston Society of Architects. It's the largest annual industry trade show in the region and provides excellent visibility for the union's work and partnerships.

The union's booth was organized by NERCC Organizer/Representative Paul Vilela and Molly Walsh, the Communications Coordinator for the New England Carpenters Labor Management Program, with lots of support from other staff at NERCC, NECLMP and the New England Carpenters Training Center.

Special thanks go out to Dan Lynch and Lymo Construction, which donated the sleek metal panels for the booth and assisted with its design. The booth drew interested show visitors, who learned about the diverse work jurisdiction of the carpenters and the expertise of Lymo and other subcontractors who partner with the union.

In addition to the booth, more than 30 architects received professional credits when they participated in a NERCC-sponsored class at the show. The session was a modified version of the Infection Control Risk Assessment training and was led by UBC Instructor (and Local 107) member Sue Field. It was similar to the class offered to members to identify dangers to themselves and health care facilities when construction is done in facilities where patients are being treated.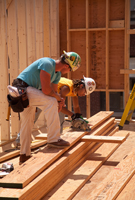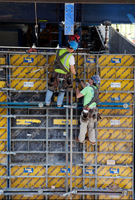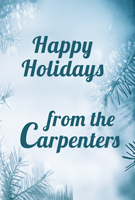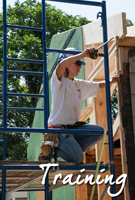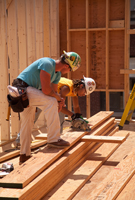 browse POSTS BY CATeGORY: