Clinton, McCarron visit Boston
Posted by
on
Clinton, McCarron visit Boston
On Sunday afternoon over Thanksgiving weekend, 350 rank and file members of the New England Regional Council of Carpenters came out to support Democratic Presidential Primary favorite Hillary Clinton, who was visiting Boston as part of a "Hard Hats for Hillary" event with Mayor Marty Walsh.

Joining members were UBC General President Doug McCarron, UBC General Secretary Andy Silins, UBC Second Vice President Frank Spencer, UBC Eastern District Vice President Mike Capelli, New England Regional Council of Carpenters Executive Secretary-Treasurer Mark Erlich and other regional and local union leaders, who gathered at the Carpenters Center in Dorchester for an informational and discussion session.

McCarron spoke to members and answered questions at the Carpenters Center. He noted Hillary Clinton's strong campaign, her opposition to trade deals that hurt American workers and her support of economic policies that help the middle class. He also talked about the importance of the Supreme Court nominees that are expected to be made during the next president's term. Members took advantage of McCarron's visit to talk to him about not only political action, but their experience in the union.

Erlich spoke about the proud legacy of union carpenters in New England as strong campaigners who make a difference in elections.

Buses took the group to City Hall Plaza where more members had gathered. Chants of "Carpenters for Clinton" echoed off the historic walls of Faneuil Hall plaza as members marched together into the plaza prior to the event.

The NERCC is currently producing a video of the Clinton endorsement, using footage taken at Sunday's event. Check NERCC Social Media pages for the video release coming soon.

See media coverage of Sunday's endorsement event
online here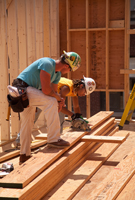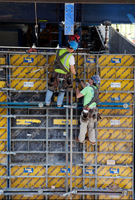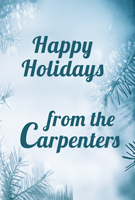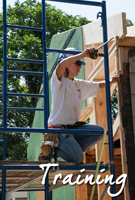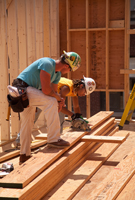 browse POSTS BY CATeGORY: