Posted by
on
An up-close view of America's first offshore wind farm, a project that was built by UBC members!
Comprised of 5 wind turbines, the Block Island Wind Farm is currently in its testing phase and is scheduled to begin full operation in November. It will provide 30 megawatts of clean, renewable energy to Block Island and Rhode Island, which is enough to power 17,000 homes.
Over the course of the two construction seasons totaling 18 weeks, 90 piledrivers from Locals 94, 56, 43 & 24 installed the jacket-leg foundations for the wind turbines, amounting to 170,000 hours worked. UBC millwrights also played a key role in preparing the turbine machinery for installation.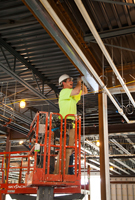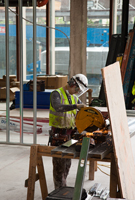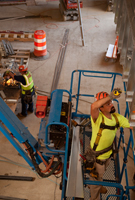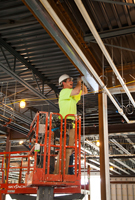 browse POSTS BY CATeGORY: