NERCC scores major drywall victory
Posted by
on
The New England Regional Council of Carpenters and Universal Drywall, LLC of Auburn, New Hampshire have reached an agreement for the company to become a union contractor. The agreement follows months of discussions and will have a significant impact on the New England construction industry.

Universal is one of the larger drywall subcontractors in the region. Established in 2002, the company has worked on large commercial and residential projects across the six New England states. Dozens of carpenters currently working for Universal are expected to join the union and begin earning union health, dental and retirement benefits. The company will have access to additional skilled manpower through the union, alleviating a major concern in the current construction industry.

Richard Pelletier, president of Universal, said the partnership with the union will help the company in multiple ways. "Our long-term objectives are customer-focused and worker focused - to ensure that our projects are completed on time and on budget with a workforce that excels, is loyal, well provided for in pay, pension and benefits, and treated fairly. We believe that this step in joining the Carpenters will allow us to enhance these objectives, and we look forward to partnering with the Carpenters in our future work, contributing to the economy, providing good jobs, and delivering excellent work."

According to Mark Erlich, Executive Secretary-Treasurer of the New England Regional Council of Carpenters, the signing will bring benefits for the union, the company, and Universal employees.

"We're proud that we've developed a partnership with Universal. Richard Pelletier and his carpenters are experienced and hard-working. We hope that union general contractors will come to appreciate what they bring to a job. We're looking forward to developing those relationships while providing Universal additional qualified manpower when they need it and providing their carpenters representation that includes the highest standards in wages, benefits, safety and training in the industry."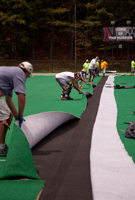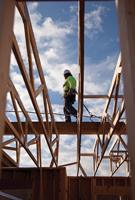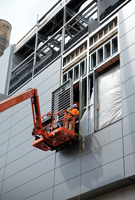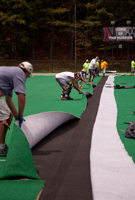 browse POSTS BY CATeGORY: