Scholarship application deadline approaching
Posted by
on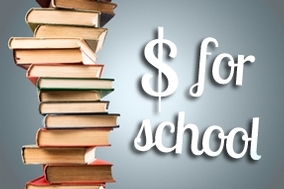 Applications are now being accepted for the 2013 New England Regional Council Scholarship Program. Last year 148 students applied and a total of $50,000 was awarded, including the top prize scholarship of $5,000.
To be considered for an award, a completed application package must be received by 5:00 pm on April 12, 2013.
Please review the Eligibility and Guidelines for the program before completing the application. Applicants will be required to write an essay of between 500 and 1000 words on the following topic:
What impact does "Right to Work" legislation have on labor unions, economic development and the standard of living in a state that adopt the law?
To eliminate bias, the scholarship committee is blind to the identity of the applicant. Essays are numerically coded to prevent any reader from having knowledge of the writer. Winners of the top two prizes will be asked to read their essays at the June 2013 delegate meeting. Persons awarded first or second place in a prior year are ineligible for first or second place in subsequent years.