UBC National Job Corps Training Fund, Inc.
JOB ANNOUNCEMENT

POSITION: Carpentry Instructor at Grafton Job Corps

SALARY: $38.44 Per hour / plus benefits as per CBA. Pay is for a 40 hour week. The work week may be up to 50 hours but we can pay for only 40 hours. No overtime will be paid.
DUTIES: The basic intent of the Carpenter Instructor is to conduct a training program that will provide training opportunities for unemployed disadvantaged youths in the craft of CARPENTRY. Work experience and related training shall be divided approximately 70 percent manipulative and 30 percent related instructions. Applicants should have the skill, knowledge and patience required to teach all phases of the carpentry trade.
Applicants should have good communication, time management, and organization and supervision skills. Also needed are computer skills to deal with email, records, and reports. Applicants should be able to teach basic construction math and safety.

BASIS OF RATING: Applicants will be selected based on the qualifications, standings with their local union and experience they possess that are directly related to the duties of the job. Applicants will receive appropriate consideration without regard to non-merit factors such as race, color, religion, sex, national origin, marital status, and sexual orientation except where specifically authorized by law, age, policies or disabilities which do not relate to successful performance of this position. Otherwise, qualified applicants with disabilities who need reasonable accommodation may notify the agency Point of Contact on this announcement of their need.
Applicants will have to pass a criminal background check and drug screening to be considered.
Applications available at Worcester and Springfield offices and by email upon request.

Interviews will be held at:
Carpenters Local 336 Union Hall
29 Endicott Street
Worcester, MA
TIME: Not yet determined but likely week of 2-12-18 to 2-16-18. Specific time will be assigned to each applicant after application and resume has been received. You will get a telephone call after application deadline to schedule interview time.
Deadline for application and resume is Friday, February 9, 2018, at 4:00pm

POINT OF CONTACT: Chris Mattioli, Carpenters Local 336
THINGS YOU NEED TO BRING TO INTERVIEW:
Current Valid Drivers License
Social Security Card
List of References with Addresses and Phone Numbers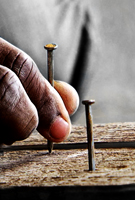 It's easy to get in touch!
Wentworth Institute of Technology & The Carpenters
Wentworth Institute of Technology & The Carpenters