Apprenticeship
The New England Carpenters Union offers a 4-year apprenticeship program created to thoroughly develop the talents and skills of carpenters. This type of structured training is required to make sure carpenters are fully qualified, well-rounded and productive. It includes classroom and workshop training in addition to employment with the most experienced professionals in the industry.
Training is anchored at the New England Carpenters Training Center. Apprentices attend classes for 1 week every 3 months, a system designed to accommodate the needs of contractors and apprentices alike. The courses build from instruction of basic skills like math and geometry to programs that teach the use of leading industry technology and products.
While working, apprentices earn wages and benefits that enable them to provide for themselves and their families. Typically, apprentices start around 50% or higher of the journey worker pay scale. As their training progresses, apprentices earn more until they become full carpenters, called "journeymen," and are then paid at the journeymen rate.
For a more comprehensive look in to the New England Carpenters Apprenticeship and Training Funds, visit NECTF.org or contact a training center in your geographic area by using the "Find Your Local Union" search function at the top of this page.
Apprentice Resources Available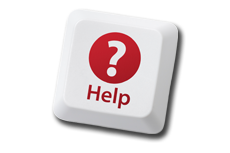 Click here for a list of apprentice resources on the New England Carpenters Training Fund website. Documents found on the page include blank work reports, benefits office contact information, a math test study guide, tool lists and scholarship information.
Sisters in the Brotherhood | Becoming a Union Carpenter