The Carpenter Vision Center
The Carpenter Vision Center is owned and operated by the New England Carpenters Health Benefits Fund. It offers complete eye examinations and the largest selection of frames available under the Plan. The Vision Center is located at the Carpenters Center, 750 Dorchester Ave, Boston, MA and offers afternoon, evening and Saturday appointments. For hours of operation click here.

Carpenters Union members, spouses, and children are eligible for routine eye exam and glasses (2 pairs of single vision-distance and near – or 1 pair of bifocals) once every two years for adults and once a year for children. The facility offers over 200 Covered Frames for men, women, and children and over 80 Collectors Frames for men and women available for co-pays starting at $50.00. A large selection of Safety Frames is also available.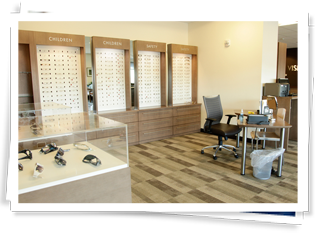 While the facility is utilized mostly by members, spouses, and children of the Carpenters Union who have benefits through the New England Carpenters Benefits Funds, the facility is also a Davis Vision Provider. Any outside individual who has Davis Vision as their Vision Benefit is allowed to receive an eye exam and glasses through the Vision Center. The cost is billed through their Vision Insurance.

The Vision Center has three exam rooms and four doctors. There are two Optometrists who perform routine eye exams, one Ophthalmologist who comes in once a month to see patients with medical issues and one Contact Lens Doctor who is available on Wednesdays only.

The Vision Center is conveniently located off of Route 93 at the Carpenters Center, 750 Dorchester Ave. There is plenty of parking available; the facility is an 8-minute walk from the Andrews Square station.

Hours of Operation:
Monday 8:30am - 4:30pm (to book appointments only)
Tuesday, Wednesday and Thursday 12:00pm - 8:00pm
Friday 8:30am - 3:00pm
Saturday 8:00am - 4:00pm

Call 617-782-0100 to make an appointment.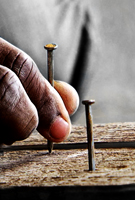 Sign up today!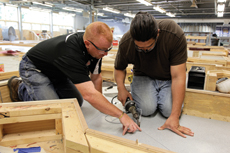 Registration is available for Journeyman Upgrade Training. All training is provided FREE to UBC members. These courses are filled on a first-come, first-served basis, so register early! Click here to learn more.
Explore Our Work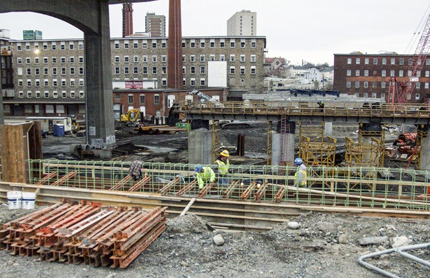 browse projects by industry:
browse projects by region: