The New England Regional Council of Carpenters and the New England Carpenters Training Fund teamed up with Boston Cares, the region's largest volunteer mobilizer, to help them with their campaign to build 500 beds for children in need in 2014.
Instructors from the NECTF helped complete the design for the toddler beds so that they can be easily assembled by volunteers with minimal training. In advance of each volunteer day, member apprentices mill the lumber and prep all of the stock. Corporate and individual volunteers then assemble the beds at various locations, including the Carpenters Center and New England Carpenters Training Center.
According to the Mass. Coalition for the Homeless, more than 1,500 Greater Boston school children do not have a bed, which affects their self-esteem, ability to learn, and likelihood of graduating from high school. Boston Cares works with social workers at several non-profit partners to find homes for each bed.
Explore Our Work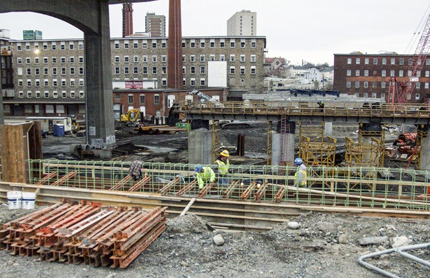 browse projects by industry:
browse projects by region: