About the Carpenters Center
Posted by
on
In February, 2007, the New England Regional Council of Carpenters (NERCC) purchased the building located at 750 Dorchester Avenue in Boston. The facility was once the home of the Dirigo Spice Corporation, and at another time it was used as the laundry facility for the Archdiocese of Boston. Upon completion, the new Carpenters Center will serve as the headquarters for the New England Regional Council of Carpenters, the Boston Carpenters Apprenticeship Program and other affiliated entities. The new headquarters will replace a suite of leased offices the union now does business out of in South Boston as well as current training facility located in Brighton.


View Larger Map

ADD,Inc. is the architecture and design firm that was hired by NERCC, and Suffolk Construction as the construction manager for the project. Suffolk was recently named the largest general contractor in Massachusetts by the Boston Business Journal and has completed a string of medium and large-scale signature projects across the country.

The design of the building will provide three floors and 70,000 sq. ft of space. The existing second story walls and roof of the building will be removed and replaced with a structure that will hold a third floor. A parking deck will also be added, level to Dorchester Avenue and with spaces underneath, allowing for 90-100 total spaces. The design of the building should qualify it for LEED Certifiable status.


Rendering Picture


View from I-93.

The first floor of the building will hold shop and training space for the Boston Carpenters Joint Apprenticeship and Training Fund. The building already has high ceilings, which makes it a good fit for the use. The JATC will also use space in the second floor for administrative offices and classrooms. The training center will be joined on the second floor by the Carpenters Vision Center, an office offering services of First Trade Union Bank and a representative of the Massachusetts Carpenters Combined Benefits Fund who will serve as a ??help desk?? for members. The third floor of the building will include the New England Regional Council of Carpenters, the New England Carpenters Labor Management Program, Local Union offices, and organizing offices.

The building should be ready for occupancy in early 2010.



View from Dorchester Ave.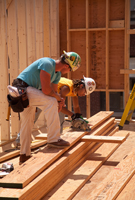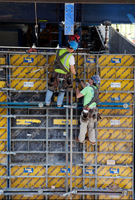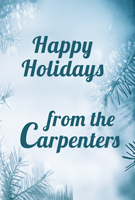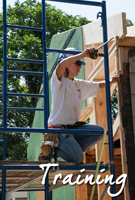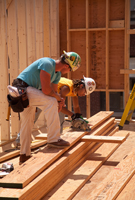 Featured Posts:
browse POSTS BY CATeGORY: