Boston pickets pay safety dividends for starters
Posted by
on

Picketing at a B Street site in South Boston has targeted Comprehensive Construction II, Inc, a Newton company run by Nick Zagarianakos. Comprehensive is self-performing carpentry work at the site for a development company called N&P Associates.
Different crews made up of entirely Brazilian carpenters working for between $10-15 an hour have been rotating through the job and reluctant to talk to union picketers. They are all brought to and from the job together in a van.
The line has not been without effect, though. When picketers first arrived at the site, none of the workers had hardhats or harnesses. Union members questioned and educated the workers about the issue and soon saw hardhats and harnesses issued to every carpenter on site.
Joists are now being put in place for one of the two buildings, which will be flat roof structures allowing 47 loft-style units. There is also work being done on a foundation for the second four-story building.
Some union leaders have been able to talk to N&P about standards in the industry for wages, benefits and working conditions which are not being met by Comprehensive. The hope is that N&P realizes the negative implications for the industry when contractors like Comprehensive are given work and that more responsible contractors can be hired for future carpentry work at this and other N&P sites.
Even if that doesn't occur, there are now crews of carpenters working on site with hardhats, harnesses and a better chance of going home safely, thanks to union members.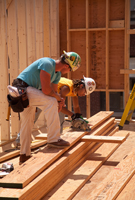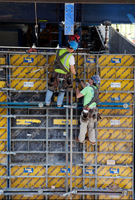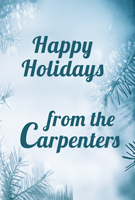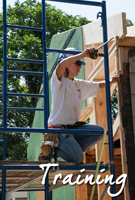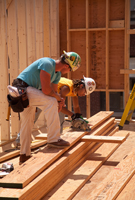 Featured Posts:
browse POSTS BY CATeGORY: