Conservative paper highlights seedy side of construction industry
Posted by
on
The Manchester Union-Leader, a New Hampshire newspaper that has generally stuck to its very conservative roots even as the politics of the state become gradually more moderate to liberal, printed a two-story feature in it??s Sunday edition about the dark side of the construction industry in the state.

The stories center around Juan Garcia Hernandez, a "jefe" NERCC Organizers also knew as Juan Garcia. Hernandez supplied immigrant drywall workers for several projects in the region, including projects financed by the federal government through the Department of Housing and Urban Development (HUD). He was also arrested by state and federal agents on Easter weekend in New Hampshire??s biggest drug bust when he and some others were caught with 100 pounds of cocaine, worth approximately $4 million.

NERCC Organizers have been talking to employees working for Hernandez and other jefes for a long time, finding low wages promised, though sometimes unpaid. Without a concerted Federal effort to limit illegal immigration, several years ago the union decided it would be better served talking to immigrant workers and helping them fight for decent treatment.

The stories highlight how and why things have gotten so bad in the industry. Hutter Construction, who was the general contractor where Hernandez was subcontracted for drywall work, claimed they didn??t know a thing about Hernandez. Though their website brags about their skills as a company that can manage all aspects of a project including "supervision," "job records and reports," and "establish boundaries and benchmarks," they tried to run from any involvement with Hernandez in the story:


"The actual contract was with Granite State Drywall," said Chad Gibson, Hutter's project manager, adding that he was unaware Hernandez was involved in the project.
"It would be very hard for us to police three tiers down the line who is hiring them," Gibson said. "

It's somewhat beyond our control.

"
[emphasis added]
The two stories can be read online
here
and
here
. The
Manchester Union-Leader
, like many news sites, allows readers to post comments about a story. Reader comments may appear beneath the story with a form for submitting more comments. Members are encouraged to use this feature and express their feelings about stories they read online concerning union and construction issues. Remember these are public forums, so be direct, but respectful of others. Site editors do reserve the right to remove comments they find objectionable.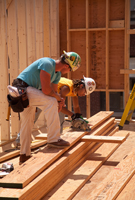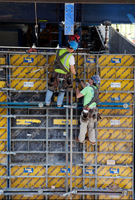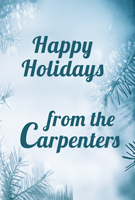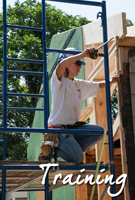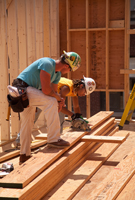 Featured Posts:
browse POSTS BY CATeGORY: