Garcia Drywall agrees to pay workers, fines and take one year debarment
Posted by
on
Garcia Drywall has reached a settlement agreement with the Massachusetts Attorney General in regards to complaints the company failed to properly pay prevailing wages and overtime to carpenter employees. Twenty-six carpenters who worked for Garcia on projects in Dartmouth, Boston and Chelsea Massachusetts will be paid $41,600 in restitution.

Garcia Drywall, Inc. and its president, Emanuel Garcia, have agreed to pay over more than $18,000 in fines for intentionally violating Prevailing Wage and Overtime and Record Keeping Laws. In addition, Garcia and his company have agreed to a one-year debarment, which prevents them from bidding on any public construction projects, as well as from accepting any contracts for public work for a one-year period in the Commonwealth.

The AG??s investigation began in January when they received a complaint that employees weren??t being paid the prevailing rate.

Investigator??s from the AG??s Fair Labor Division reviewed a self-audit prepared by the company and discovered that the company had misclassified 26 employees at four public construction sites, including: two projects at UMass-Dartmouth; the Massport State Police Station at Logan Airport; and the Prattville Apartments in Chelsea.

Additionally, Garcia Drywall failed to submit certified payroll records to the awarding authorities at these job sites. Investigators also discovered that the company failed to pay time and a half to employees for working more than 40 hours in a work week.

Click here to read the Attorney General??s Press Release.

The New Bedford Standard Times reported on the AG??s filing today. The Herald News also ran a story in today??s paper.

Many news sites allow readers to post comments about a story. Reader comments may appear beneath the story with a form for submitting more comments. Members are encouraged to use this feature and express their feelings about stories they read online concerning union and construction issues. Remember these are public forums, so be direct, but respectful of others. Site editors do reserve the right to remove comments they find objectionable.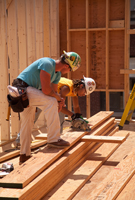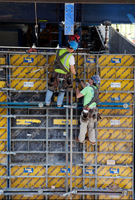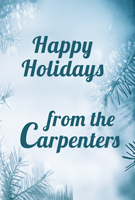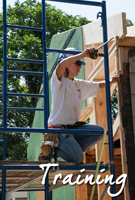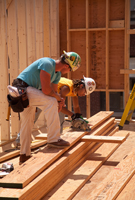 Featured Posts:
browse POSTS BY CATeGORY: