Phat's Hardwood Floor Cited $20,000 by MA Attorney General's Office
Posted by
on
Attorney General Martha Coakley's Office has cited a Lynn flooring company, Phat's Hardwood Floor, and its owner, Phat Q. Du, age 65, of Newton, for intentionally violating the Commonwealth's record keeping laws by failing to submit certified payroll records on a weekly basis and failing to submit true and accurate certified payroll records to the Arlington Housing Authority over a nine-month period in 2008. The citation orders Phat and his company to pay a $10,000 fine for each violation.

In January 2009, the Attorney General's Fair Labor Division received a complaint from the Arlington Housing Authority alleging that Phat's Hardwood Floor failed to submit certified payroll records for work performed on the Menotomy Manor Housing project from March 2008 through December 2008. Employers who work on public works projects are required under state law to submit weekly certified payroll records to the appropriate awarding authority. The Records Keeping Laws allow state agencies to monitor the spending of taxpayer funds on public construction projects. Phat's Hardwood Floor was performing hardwood flooring and sanding work as a subcontractor for CTA Construction, Inc., a South Boston-based general contractor, on the project.

Investigators reviewed the company's certified payroll records which were submitted to the Town in January 2009, nearly nine months late, and discovered inconsistencies with the records which were provided by Arlington's project managers. The Town Manager's logs showed that the company had more employees working at the job site than were listed on the certified payroll records.

Last week, another CTA subcontractor, Garcia Drywall, reached a settlement agreement with the Massachusetts Attorney General in regards to complaints that the company failed to properly pay prevailing wages and overtime to carpenters employees. Twenty-six carpenters who worked for Garcia on projects in Dartmouth, Boston and Chelsea Massachusetts will be paid $41,600 in restitution. Garcia Drywall, Inc. and its president, Emanuel Garcia, agreed to pay over more than $18,000 in fines for intentionally violating Prevailing Wage and Overtime and Record Keeping Laws. In addition, Garcia and his company have agreed to a one-year debarment, which prevents them from bidding on any public construction projects, as well as from accepting any contracts for public work for a one-year period in the Commonwealth.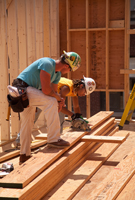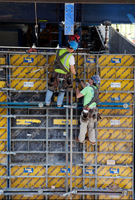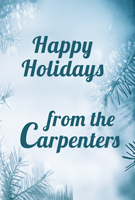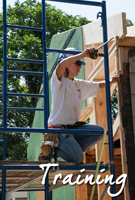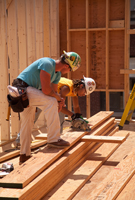 Featured Posts:
browse POSTS BY CATeGORY: