Lincoln School project leaves something to be desired regarding apprentice training
Posted by
on
New Bedford Standard Times
Jack Spillane
July 26, 2009

When the national economy goes into the kind of coma it's in now, New Bedford, of course, goes on life support.

And the kind of good-paying jobs that used to be present at construction sites become like defibrillator paddles in an emergency room. There's no shortage of out-for-the-count bodies who want their turn at those paddles.

Which brings me to the situation at the work site for the new Lincoln Elementary School in the North End.

The carpenters union, the contractor and the city of New Bedford have all been competing for the best deal on the Lincoln jobs since the bids for the $20 million project were opened back in April.

But they've yet to come to an agreement that will guarantee that local men and women can obtain all the benefits possible from those defibrillator paddles, er ... job opportunities.

Yes, the Lincoln is a prevailing-wage job site, and yes, the Lang administration ?? after some earlier failures on hiring local people for other city projects ?? has succeeded in reserving 90 percent of the Lincoln jobs for locals.

But once again, the city failed to live up to its Responsible Employer Ordinance and didn't require the winning bidder, CTA Construction Inc. of South Boston, to demonstrate that it could run apprenticeship programs at Lincoln. Those programs would train unskilled city residents for a future share of local carpentry, iron work and manual labor available at construction jobs.

Attorney General Martha Coakley's office earlier this month called out the city for not complying with its own employer ordinance and ordered it to call CTA back in. She now wants CTA, or whatever contractor finishes the project, to demonstrate it has the required apprenticeship programs. Otherwise, it has ordered New Bedford to give the jobs to one of the other bidders that does run apprenticeships.

The Lang administration says it cares about the apprenticeship program and training local people for future jobs. But it also cares about making its September 2010 deadline for opening the school.

It seems to be looking for a way to keep CTA ?? which union officials say has a horrible reputation as a labor-friendly employer ?? staying on the job even though the company has not traditionally always used subcontractors with apprentice programs.

"They were the low bidder. We're going to have to try to work with them," said Mayor Scott Lang.

That doesn't sit right with Ron Rheaume, the Fall River business manager for Local 1305 of the New England Regional Council of Carpenters.

He said that in order to comply with the rules of its ordinance, the city can't use a contractor on the Lincoln school that did not have an apprenticeship program to begin with and that an attempt by Simmons Concrete, a New Bedford CTA subcontractor, to start an apprenticeship program now is too late.

Rheaume asked why a supposedly labor-friendly city is dealing with what he calls an anti-union shop.

"There should be trades there working, the carpenters, the laborers, the iron workers," he said.

On the one hand, the mayor said he has confidence in school business manager Larry Oliveira and purchasing agent Debra Travers, who awarded the contract to CTA, the lowest bidder by just $160,000. But on the other hand, he said CTA should be working with the carpenters' union because the unions have the best contacts with subcontractors who have apprenticeship programs.

CTA has not returned phone calls on the issue.

Meanwhile, a longtime critic of the city's contracts, John "Buddy" Andrade, has begun working with CTA's principal subcontractor, Simmons Concrete, to start an apprenticeship program.

Rheaume said he's worried that the nonunion subcontractor will use Andrade's program to misclassify higher-paid carpenters as lower-paid laborers. He's requested payroll records in an effort to prove it and force CTA out of the job.

"This is not a joke. That's what they're turning this into: a joke," he said, contending that contractors who avoid union shops have brought wages and working conditions crashing in the construction industry.

For his part, Andrade said the attorney general has proved what he has been saying for 11 years: The city of New Bedford is not complying with its REO. "This is a big victory for the community, especially the young workers who are looking for that (training) opportunity."

Lang, who has received union support in his mayoral campaigns, said that if he were CTA, he would work with the unions. They have the most experience running apprenticeship programs. But with CTA locked in a three-year struggle with the carpenters over unionization of their shop, there doesn't seem much chance of that.

Meanwhile, this whole struggle to run apprenticeship programs leaves me wondering when it became so difficult for a union to find work on government jobs in an old-time union city like New Bedford.

It's a new world out there. And a new economy.

And it's not labor-friendly.

To comment on this article on the New Bedford Standard Times' website, click here.

Many news sites allow readers to post comments about a story. Reader comments may appear beneath the story with a form for submitting more comments. Members are encouraged to use this feature and express their feelings about stories they read online concerning union and construction issues. Remember these are public forums, so be direct, but respectful of others. Site editors do reserve the right to remove comments they find objectionable.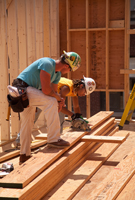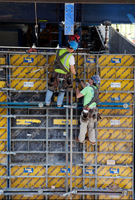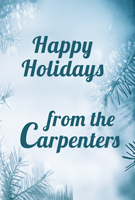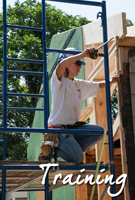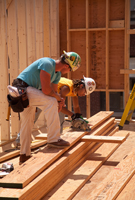 Featured Posts:
browse POSTS BY CATeGORY: