When push comes to shove, Kal-Vin "can't speak on that"
Posted by
on
Bannering activity in Hanover, New Hampshire has caused quite a stir, with threats of a slander lawsuit against the union and forceful denials of wrongdoing. But in the last line of a news article on the activity--triggered by the use of Engleberth Construction hiring Kal-Vin to do drywall--a Kal-Vin spokeswoman is asked directly about the companies use of intermediaries who hire "independent contractors" to do work. Her response? "I can't speak on that." Maybe they'll reconsider the lawsuits?

The project in question is Kendal at Hanover's renovation of a health center. Last week union organizers showed off a banner near Dartmouth College Green featuring Rebecca Smith, Kendal's Executive Director and saying she was "Wanted for Supporting Tax Fraud."

NERCC Organizer Marty Coyle told the Valley News "She need to accept some of the responsibility for what's happening under her care. It's very significant, and it's a huge problem, and we wish she would take it seriously."

Numerous times union organizers attempted to meet with Smith or her staff to alert them to the problems previously encountered on Kal-Vin jobs. Kal-Vin- and its sister companies GNPB Construction and Northrock Construction- have become infamous in the industry for problems on their jobs, ranging from misclassifying their own carpenters as "independent contractors," exploitation of immigrant workers and denying employee status and workers comp coverage to an employee who was seriously injured after he fell from scaffolding. The injured worker, Celso Mena, was later ruled to be an employee and awarded comp coverage and lost wages.

Just last week a "Stop Work" order was issued by the Connecticut Department of Labor against Matrix Interior Construction which was hired by Northrock Construction on a Hyatt Place Hotel in Montville. Matrix was found to be without proper worker's compensation insurance, misrepresenting workers as independent contractors and understating or concealing payroll records. One of the owners of Matrix was arrested earlier this year for dealing large amounts of oxycontin to undercover agents.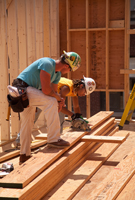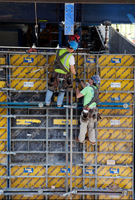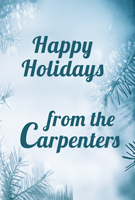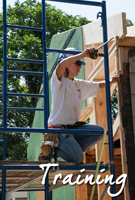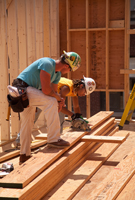 Featured Posts:
browse POSTS BY CATeGORY: