Hanover SJC arguments up for viewing online
Posted by
on
The arguments before the Massachusetts Supreme Judicial Court regarding Callahan, Inc the handling of prequalification and award of the Hanover (Mass) High School to Callahan, Inc are now available for viewing online at this site. The case is Fordyce v Town of Hanover.

The protest, filed by ten union members who are residents of the town, alleges that Callahan, Inc committed fraud when it took credit for another company's work and should be removed from the job. The Massachusetts Attorney General joined the members as a party to the suit. They had previously issued an opinion that Callahan, Inc had misled the town, a ruling which the Town ignored.

Three contractors associations--Associated General Contractors (AGC), Construction Industries of Massachusetts (CIM) and the Utitility Contractors Association of New England (UCANE)—all of which represent both union and nonunion contractors in the state, filed briefs with the court in support of the union's position.

Their involvement, highlights the importance of this case not just to Hanover, but to the construction industry statewide. The CIM-UCANE brief, in particular, illustrates the ways in which the integrity of the public bidding system would be severely undermined should the events in Hanover be allowed to stand. The AGC brief is also instructive.

As to the cost and time delays the Town has consistently cited as a reason for pushing forward with Callahan, Inc., the job was not really begun when the AG issued its determination that Callahan, Inc had lied on its SOQ. Minor site clearing had been done and a temporary parking lot was built. Options other than continuing with Callahan were certainly available to the Town at that point and subsequent to that. Please refer to Note 4 of the CIM brief on page 12:
"It should be noted that the public bidding statutes contain an "emergency" provision that, under certain exigent circumstances, empowers an awarding authority to bid a contract in an expedited manner if necessary and appropriate to safeguard the awarding authority's interest. SEE G.L. c. 149, S 44A Where, as here, the awarding authority is confronted with late-discovered bidding irregularities that it believes may threaten the timing of the project, this "emergency bidding provision" provides a more than adequate mechanism for promptly and expeditiously re-bidding the project or otherwise rectifying the irregularities at issue. The availability of this alternative procedure (as well as the clearly articulated goals of the public bidding laws) makes the alternative of proceeding with a tainted contract even less justifiable."

A decision on the case is expected within a week. If the action of the Town to ignore the fraud by Callahan, Inc and award them the job is not reversed it could seriously undermine the integrity of the public bidding process throughout the Commonwealth.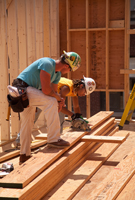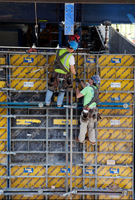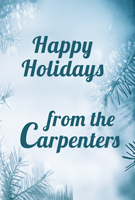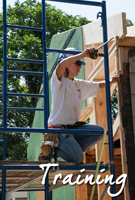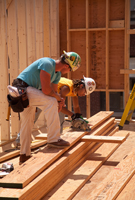 Featured Posts:
browse POSTS BY CATeGORY: