Carpenters welcome students back to Quinnipiac
Posted by
on
Members of the New England Regional Council of Carpenters greeted students and parents arriving yesterday for the fall semester at Quinnipiac with some questions and concerns about the school??s judgment when it comes to its building practices.

The school is in the midst of a 10-year building plan but has had some problems recently with contractors hired to do work. Two flooring contractors were issued Stop Work orders by the state while working directly for the college on small rehab projects.

??Union carpenters and union contractors have done work at Quinnipiac and will in the future, I??m sure?? said NERCC Organizer Jeff Wolcheski. ??But we think the way they??ve made some of their decisions leaves a bit to be desired. It??s understandable, given they are educators, not builders. Maybe they??re getting bad advice from outside experts who only care about bleeding profit out of the school. Maybe President John Leahy has too many outside interests or has grown complacent when it comes to details and follow-through after so many years here.??

Wolcheski and the union have been making a point that their issue is not strictly a matter of nonunion contractors working on campus. Union carpenters have worked alongside nonunion carpenters at Quinnipiac and on other sites. Union organizers have even built relationships with nonunion carpenters, offering to help them if they encounter wage or safety problems. What??s troubling is the lack of concern for quality and legal compliance by contractors allowed to bid and work on campus.

??We make our living in the construction industry,?? says Wolcheski. ??We know the good guys, the bad guys and the really bad guys. We know all the scams and shortcuts that hurt not just workers in the industry, but owners like Quinnipiac and the local communities. For the University to simply fold their arms and claim ??we know best?? seems shortsighted and needlessly close minded.??

The New Haven Register published a story, which includes video comments by NERCC Representative/Organizers Jeff Wolcheski and Bill Jordan. It can be seen here.

A story also appeared on istockanalyst.com, an investment information site.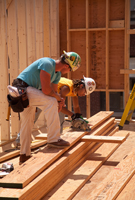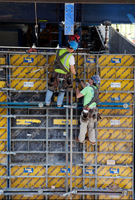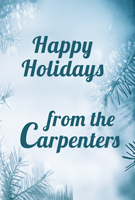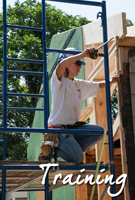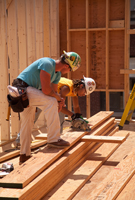 Featured Posts:
browse POSTS BY CATeGORY: