Hundreds turnout in opposition to bank merger
Posted by
on
Nearly three hundred people, including representatives from Carpenters Local 24, gathered last week at a hearing in New Haven, Connecticut, to urge stat Banking Commissioner Howard Pitkin to reject Buffalo-based First Niagara Bank??s proposal to purchase NewAlliance Bank, which is headquartered in New Haven.

First Niagara President and Chief Executive Officer John R. Koelmel is seeking state regulatory approval for a merger that would make NewAlliance part of First Niagara.

Opponents of the $1.5 billion deal point to First Niagara??s poor community lending record, while New Haven leaders have suggested concessions, including significant contributions to the city??s school reform and technology-oriented economic development efforts.

NERCC Organizers in Connecticut worked together to reach out to members living in New Haven asking those interested to attend the hearing.

??We reached out to members living in New Haven, because this is the city that will be most directly impacted by this merger,?? notes Tim Sullivan, NERCC Organizer. ??We had an outstanding turnout by our membership, with over seventy-five members joining us at the hearing.??

As part of First Niagara??s business plan, the bank will make more than $1 billion in Community Reinvestment Act loans and other economic development initiatives within NewAlliance??s market over the next five years. CEO Koelmel claims the merger will help the local community with more dollars invested locally, more philanthropic giving and more community sponsorship.

However, at the four-hour hearing held on Wednesday, speakers argued that the deal would destroy local jobs. While First Niagara said it will not close any of the 88 NewAlliance branches, they will eliminate over 200 jobs, making the claim that many will be added back by the end of next year. There is also great concern that the deal will dry up mortgage and business loans for low- and moderate- income residents. People also fear that many economic decisions would be made hundreds of miles away in Buffalo, NY.

In his remarks given at the hearing, Sullivan emphasized the impact this may have on construction in the area. ??We do not want to see cranes become an endangered species in this vibrant city. We are very opposed to the loss of local control on loans and decision on capitol. We need a local partner in local decisions, not an entity in far away Buffalo??We are an industry very dependent on finance and the carpenters will not stand by silently when we see a potential for problems.??

Additionally, opponents emphasized that while NewAlliance has received ??outstanding?? Community Reinvestment Act rating, First Niagara routinely earns ??satisfactory?? ratings. Opponents fear the bank??s rating would be lowered if purchased by First Niagara.

Speakers at the hearing also pointed out the estimated $23 million payout departing CEO Peyton Patterson stands to collect in the deal. Four bank directors would collect a combined $17.4 million. This is money many feel should stay in New Haven to support affordable mortgages and small-business loans.

As Sullivan remarked, ??this [payout] does not seem to be in the interest of consumers, stockholders, or government. It could mean 600 fulltime jobs??It could mean a number of meaningful investments. It could mean police on the street, teacher aides in classes. This payout does no create new meaningful jobs in Connecticut. What it means is a wholesale layoff of Connecticut workers, higher rates and/or new fees for consumers and a fat payday for Peyton.

Pitkin said he would review the statements made during the hearings, and any other documents the public might wish to provide him with about the proposed merger, and then make a decision. In addition to approval from the Connecticut Department of Banking, the Federal Reserve Board and the Office of the Comptroller of the Currency must also approve the merger.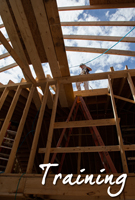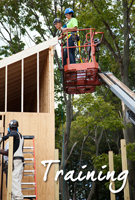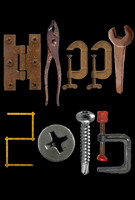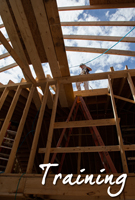 Featured Posts:
browse POSTS BY CATeGORY: