Carpenters protest at Chelsea Piers
Posted by
on
Union Carpenters in the Stamford, Connecticut area turned out in force yesterday to call public attention to problems at Chelsea Piers, where a worker was blown off a 50-foot unfinished roof in October. The worker, Javier Salinas, was not wearing a harness or other safety equipment when a strong wind blew him off, causing multiple blunt force trauma, causing his death. The accident was completely and easily preventable and Salinas' death was tragic and needless.
AP Construction hired American Building Group, for whom Salinas and two of his brothers were working. Following the accident, American Building Group and two other subcontractors on the site were issued "Stop Work Orders" for misclassifying workers as independent contractors or nonpayment of wages. American Buidling Group promised to make a donation for Salinas' funeral, but reneged.Sadly, two of the workers owed money were Javier Salinas' brothers, who were owed more than $6,000.They wre going to use that money to provide a decent burial for Javier.
The Stamford Advocate covered the protest, quoting union members.
Chris Bachant, a union carpenter from Waterford, stood near the McDonald's parking lot and held a large sign addressed to AP Construction that questioned whether the company "manages" profits or safety.
"It doesn't matter to me whether someone is non-union or union," he said. "I don't want to see someone get hurt."
Ted Duarte, a union organizer at the New England Regional Council of Carpenters, said the unethical and illegal methods used by some contractors to shave operating costs end up hurting licensed, unionized construction workers, who must undergo safety training and keep up their certifications. The practices undercut local contractors, he said.
"If you play by the rules, you're not playing on a level playing field," Duarte said.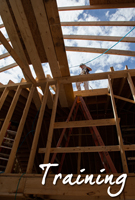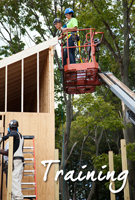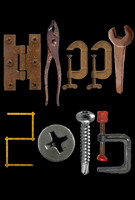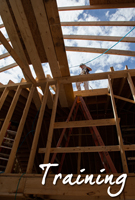 Featured Posts:
browse POSTS BY CATeGORY: