NYTimes gets only part of Stamford story
Posted by
on
"Stamford Plan Hits a Speedbump" is the headline of a piece in the national version of the New York Times today. And while the reporter seems to go out of her way to heap praise on the Harbor Point project being developed by Carl Kuehner's Building and Land Technology (BLT), the headline and the substance of the article probably make Kuehner wish the article had never been published. It's become a familiar feeling for him lately.
The Times article is about a dispute between Keuhner's BLT and Stamford's Downtown Special Services District (DSSD), which acts as a guide and clearinghouse for downtown development. The group participated in a grueling process to develop guidelines that B&LT is attempting to ignore with a planned 124-room hotel. The DSSD is digging in its heels and getting strong support from within Stamford, because, despite the Times focus on this single issue, Kuehner and Harbor Point have come under fire repeatedly in recent months for behavior that indicates a consistent, disdainful attitutde toward standards, rules and anyone that attempts to defend them.
The Harbor Point site has been the subject of repeated demonstrations by union carpenters calling attention to the presence of subcontractors on site who do not pay area standard wages and benefits for carpenters on all of their projects.
Local residents became upset and demanded answers from B&LT and Stamford City officials when a previously existing boathouse was demolished in defiance of an agreement to maintain a full service boatyard at the site. Mayor Michael Pavia seemed curiously ignorant of the situation until asked by reporters. The Zoning Board later ordered BLT to stop demolition work.
Not long after, an article in the Stamford Advocate headlined "Developer Shows Signs of Disregarding Rules" detailed a number of instances where the Kuehner and BLT acted as if they were entitled to do just about whatever they wanted at Harbor Point, including trying to restrict the public from using public playgrounds and parking spaces, illegally blocking streets and building without permits.
In recent weeks, union claims about improper treatment of workers were borne out when the Department of Labor issued Stop Work Orders against 8 subcontractors working at Harbor Point for violating wage, hour or insurance laws. Three of the companies were charged with returning to work in defiance of previous Stop Work Orders without permission from the DOL.
The issue is not new to BLT or the construction industry. Subcontractors on other BLT projects had been the subject of at least eight Stop Work Orders for misclassifying workers and other violations. One subcontractor, Heritage Drywall, was ordered to pay more than $100,000 in owed wages and penalties on a BLT project. A reporter permitted to do a "ride along" with the DOL on the Harbor Point visit put it in a greater context of an industry spiraling out of control and costing honest businesses and taxpayers more than they know.
Despite the current "speed bumps," the Harbor Point project and a companion hotel will undoubtedly be completed in some fashion and will benefit the City. But Stamford and its residents might suggest a few flashing yellow or red lights for those dealing with Kuehner and BLT in the future.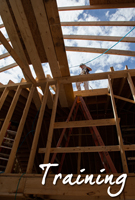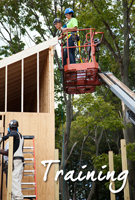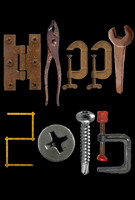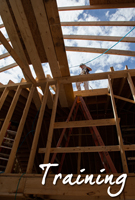 Featured Posts:
browse POSTS BY CATeGORY: