Resident raises concerns, reaches out
Posted by
on
A Stamford Connecticut resident wrote in to the Stamford Patch to voice her concerns about the Harbor Point project being developed by Carl Kuehner's Building and Land Technology (BLT) in a letter posted earlier this week. Carol Ann McClean writes that Dallas-based subcontractor Baker Concrete Construction has brought in a crew of workers from Texas, when there is a pool of local residents looking for work.
"Baker Concrete Construction does not employ skilled, licensed, local Connecticut parents from our state, who live locally and have been out of work for years. Instead, our streets are lined with Texas license plates, and I know these vehicles are not going home to Texas every night..."
She also speaks about workers' compensation and unemployment violations and details concerns about various violations she sees in reference to the Harbor Point Infrastructure Act.
She writes, "For a corporation like BLT, Harbor Point, who gets these enormous tax breaks for the special tax district, (that would be a whole other lengthy explanation on the amazing deal they are getting) you would think that they would be concerned with following the rules, ordinances, statues etc on every issue as they are required, I have come to find it is the complete opposite."
The Harbor Point site has been the subject of repeated demonstrations by union carpenters calling attention to the presence of subcontractors on site who do not pay area standard wages and benefits for carpenters on all of their projects.
You can read McClean's letter in its entirety here.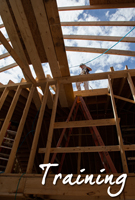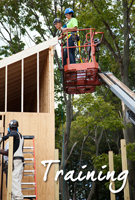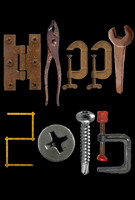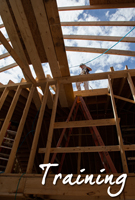 Featured Posts:
browse POSTS BY CATeGORY: