Contractor: Being union is beneficial to all
Posted by
on
David Rampone, President of Hart Engineering, a signatory contractor based in Cumberland, Rhode Island isn't shy about being a union contractor. Last year he volunteered to be one of the latest union contractors to do a radio ad on behalf of the New England Regional Council of Carpenters. Now, he's published an opinion piece in the Providence Journal explaining why his business is better with a union partnership. Click through to read it.
The following opinion piece appeared in the January 10 print edition of the Providence Journal-Bulletin.
The benefits of employing unionists
DAVID RAMPONE
Regarding Charles Chieppo's Dec. 20 column, "Unions are 1 percenters in Mass.," in which he portrayed the construction industry inaccurately:
As the chief executive of a major Rhode lsland construction firm that does work all over New England, I'll set the record straight. I am the president of Hart Engineering Corp., a general and process mechanical contractor founded over 70 years ago and based in Cumberland.
While I have read several opinion pieces by "public-relations experts" articulating the "evils" of the unionized construction industry, it needs to be pointed out that these experts have no actual experience in the construction industry and draw their conclusions based purely on anecdotal information provided by those who wish to see the unionized construction industry fail.
For the record, the National Labor Relations Act lets construction companies decide for themselves whether to be affiliated with the industry's trade unions. It is the only industry that has such a provision. Since its inception, our firm has made the business-driven decision to be affiliated with several trade unions — a decision that has been beneficial to both our company and employees.
Currently we employ more than100 union tradesmen and women on dozens of jobs, large and small, throughout New England. These employees receive a fair wage, full health-care benefits and pension contributions — a package that lets them provide their families with a respectable standard of living. And in light of the negative attention cast on public-sector unions in these times, note that unionized construction workers are not guaranteed employment. In fact, Rhode Island unionized construction workers average about 1,500 hours worked a year. They do not receive vacation time, sick days or holiday pay, nor do they receive any benefits if they do not work the required number of hours a year — usually between 1,200 and 1,400, depending on the trade union involved.
Beyond my own company, the performance of Rhode Island's trade unions and union contractors speaks for itself. There are more than 200 local contractors with union agreements in the Rhode Island area, and there have been more than 50 all-union project labor agreements (PLAs) worth billions of dollars completed in this area, including most of the state's highest-profile projects. Most of these PLAs have been in the private sector.
These agreements symbolize the marketplace at work. Owners, construction managers and contractors enter into these agreements for one reason only: It is in their best interest to do so. And why? The trade unions in partnership with their contractors invest millions of dollars annually recruiting, training and retraining their workers to provide the safest, most skilled workforce in our industry. In today's world, owners want their projects completed safely, on time, under budget and to the highest level of quality possible. That is why owners from small firms to Fortune 500 companies enter into project labor agreements.
While there are far fewer PLAs in the public sector than in the private sector, they are becoming more prevalent. However, before any public entity in Rhode Island can implement a PLA, it must complete an independent "objective and reasoned" study that recommends their use.
The trade unions' record of providing contractors and owners with a safe and productive workforce is unmatched in our industry. Those who oppose them assert that using nonunionized workers would provide the owner with great savings. Unfortunately, those savings are usually the result of substandard wages, failure to provide health-care benefits to employees, or misclassifying employees to pay them a lower wage.
For 70 years we have provided our clients with the safest, most capable and productive work force in the industry, and our employees with a fair wage and benefits for them and their families. We are proud of what we have been able to achieve with our union partners.
David Rampone is president of Hart Engineering Corp., in Cumberland.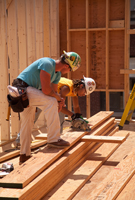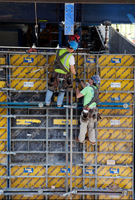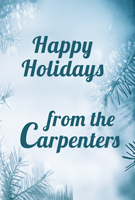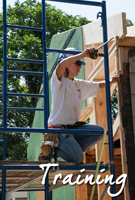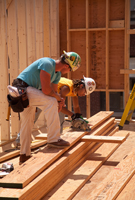 Featured Posts:
browse POSTS BY CATeGORY: